Our Story
The Lesson #42
3 min read
The morning of the 23rd of March was quite sunny in Amsterdam. Not a typical Dutch weather you may say! It's 10 AM and we are on the video call with Jasper.
Jasper: Hey guys! How is it going?
His gloomy face and voice was already telling a lot. Yep, something was terribly wrong.
Jasper: Guys, unfortunately, our deal is cancelled. You know how much we like you, but we have to suspend all our investment activities because of... well... you guess it... Coronavirus.
This might not be his exact quote, but you do get the idea. Jasper is an amazing guy btw. We were actually happy that we heard this news from him.
The deal he was mentioning was agreed in December. Having received a signed term-sheet, we thought we already had the funding...
Yep, we made a mistake.
Lesson #42: Never count on the money that is not in your bank account!
Confident of having enough funding, for the second phase of our accelerator program, part of our business team went to Silicon Valley. Initially, everything was going great. But since we had to cover all the expenses there on our own, and due to legal and bureaucratic hogwash the funding from the new deal was not yet on our bank account, we started to run low on cash.
Tension was increasing...
Corona was becoming the main topic on all news feeds...
and that video call on March 23rd was the peak of our emotional roller coaster…
but surprisingly... it brought the feeling of relief as well. Relief - because the dark days of uncertainty were over. And at least we knew how deep shit we were in.
...
— Hey, but wait. Who's gonna tell this to Ika? — Asked someone.
Ika had just left his job at Philips and was joining Stack full-time from 1st of April. He even had to return the only laptop he had to Philips (WTF?!).
...
— So, what are we going to do? — This was the main question of the following 2-3 days.
— We need money.
— How are we going to pay the rent?
— Holy... shit!
— There is only 3.5K on our balance … Plus some personal savings, could be enough for one month.
— Maybe we need to find some projects on Upwork and continue work on Stack as part-time.
— Or go back to our home country - Georgia, so we save money on rent?
...
There were many thoughts and ideas but none of them felt right. It was not the way we wanted this story to continue.
Frankly saying, we do love our story a lot. This is an incredible journey full of uncertainties, passion and faith. Belief that we are doing something right, we are creating value for people. And after the long discussion, Ziko, CTO and the mastermind behind the product said:
We are not going to turn this into an ordinary story. We are not going to stop working on Stack and find part time jobs. We are going to do Stack. Full Force!!! We double and triple the work!!! All in!!! Because this is what we love and we are the best at ;)
And we all have agreed!
...
We have calculated finances. The money is enough for one month. The Dutch government asked landlords to tolerate tenants if they can not pay because of this pandemic thing. So if we use this opportunity we can even survive for 2 more months.
— Ok what should we do in these two months?
We are not canceling our challenge - #1month4updates. This is what we wanted to do to support people during the corona crisis. We are planning to release 4 updates in one month, by actively discussing what quick features will bring you the most value during this unexpected transition to the Home office. We will write more details about this challenge in the following days.
— Ok, but we still need money. What should we do after two months?
— So, if we start working with full force on Stack the only source of the money can be Stack itself...
— We have ZERO investors left.
— But we have our people. We have Stackers.
...
We decided to start donation campaign. Over the weekend we have built the support page. In return to your endorsement we want to give you the only thing that we can offer - Stack PRO. but there's still so much to work on...
— How many packages should we include?
— How much should they cost?
— What if user wants to donate monthly?
— Is this letter good enough?
— Will Stackers read our Story?
— Will they understand us?
— HOLLY SH..!
— We don't f... know!
— No, we don't know!
— And yes! No one knows!
— We are not into sales right now. We just want to continue work on Stack!
...
This is why we decided to tell the whole story. We love the way it begins and with your support we believe it can turn into a Great Story!
...
After lots of discussions and arguments about what is right and what is wrong, we are just launching this campaign as it is. It might be full of bugs but that's not the point. It's not about how much people will pay and how much we get.
It's all about how many of you share our faith in Stack and our belief that the internet should be designed for humans, not for technology.
And please 🙏 don't get it wrong. This is not a specially designed marketing letter.
If you can't support us that's absolutely fine. Just be the part of this story and wish us luck! ✊
And remember, after all, this story is not about Stack, it's about you, the fellow Stackers… Cause without you, without people using Stack, it's just a bunch of lines of code.
Thanks a lot for reading this.
We all hugely appreciate your time.
With love,
Stack Team
---
why $15,000?
Why are we raising?
To keep Stack up and running we need to continue paying for external services such as AWS, GitHub and others.
Also, in order to maintain a full-throttle development of Stack as the best browser for remote work for the next 4 months, we have to keep the team focused and working 24/7.
We have reduced all expenses to an absolute minimum, including product-related, business costs, and personal expenses to go down to $15,000 burn rate.
Support Stack
with Stack PRO subscription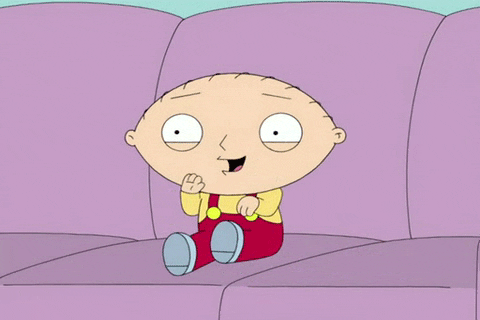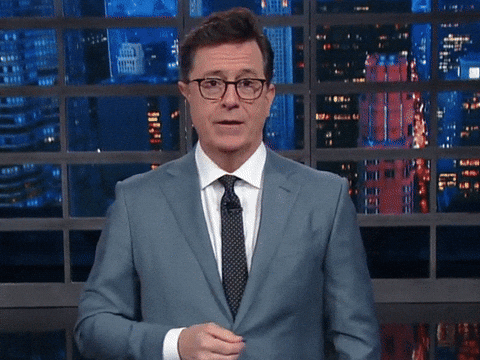 Or one-time contributing
Top Supporters 🤩
Latest contributions
---